We are stoked for another awesome summer on Lake Ontario! Join us for a season of epic adventures onboard O Canada.
We will be based out of RCYC – Toronto Harbour for July-September 2016 with select trips around Lake Ontario.
Canada Day & Waterfront Festival
Canada Day VIP Experience
Get front row seats to the Canada Day fireworks and party onboard O Canada with the crew! All inclusive beer & wine, 19+, spaces limited. $300 sunset sail & party || 8-12 PM || $200 party only, 9:30-12 PM with RIB transfer
O Canada Boat Tours
We will be at the Waterfront Festival from July 1-3, Friday & Saturday 11:00am – 8:00pm and Sunday 10:00am – 2:00pm. Meet our co-skippers Sandy and Morgen and get a tour of O Canada! Join us at the Westjet stage and be sure to check out the other cool ships in the festival.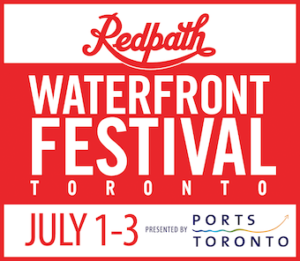 Watefront Sail Aways
Every evening at the Waterfront Festival, we will be hosting special "sail aways" when the festival closes. Get on board O Canada and cast off for a special sunset sail around Toronto Harbour. Only 10 spots available each day; 1.5 hour sails || 8 PM departure || $150/adult and $75/child
---
Lake Ontario 300 Race
Get ready for THE race on Lake Ontario by prepping with Canadian Ocean Racing!
Rent-A-Skipper
July 4-10 we are renting out our Skipper Sandy! Get ready for the Lake Ontario 300 with private coaching on your own vessel — learn solo tactics or just how to prep your boat and crew for this long-distance race. Schedule at your convenience; $150/hour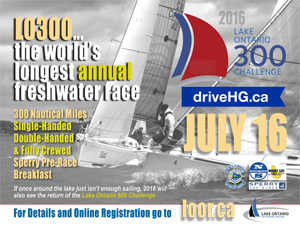 Open boat tours & sails
July 10-15 we will be hosting boat tours and sails at Port Credit Yacht Club! Contact our crew to schedule a private tour and/or sail.
Join our crew!
We have select crewing opportunities for the LO300. Train with the Canadian Ocean Racing team and then race around Lake Ontario! $3000 includes 2 days of training, racing & meals. Apply to info@canadianoceanracing.com with subject "LO300 Crew" and include a sailing CV. All funds go to helping support the team and their IMOCA 60 campaign, as a result a tax receipt can be issued for up to 50% of passage donation amount, for Canadians only.
---
Private Charters & Team Building
Available all summer long! Whether you want to impress clients on a sunset sail or take your team out for an unforgettable team-building experience, getting onboard O Canada gives you one-of-a-kind access to Toronto Harbour.
Get up to 10 people sailing for half-days to overnight trips!
Half-day: Learn how to set the sails on a 60 foot racing machine, then kick back and enjoy sailing her! Includes drinks and snacks; $2500 || 4 hours || 9AM-12 PM || 1 PM-5PM || 5 PM-9PM
Full-day: Lose sight of land and get the real feeling for offshore racing. Complete a series of challenges to reach checkpoints around Lake Ontario and get to know your team. Includes all meals and beverages; $5000 || 8 hours during the day 9 AM – 5 PM || 10 hours overnight 8 PM – 6 AM
Special accommodations available upon request.
---
Sunday Sails
Every Sunday this summer, you can sail O Canada! By joining O Canada Club or booking single sails, you can guarantee some perfect weekends on the water with your family & friends.
Sunday afternoons: Join us for a leisurely Sunday sail on Lake Ontario. BYOB || 1-5 PM || $300/adult; $100/child; $2500/full boat
Sunset sails: Watch the sun set behind the iconic Toronto skyline as you enjoy a picturesque sail onboard O Canada. Sundowner beverages provided || 7-9 PM || $200/person
O Canada Club: Join O Canada Club and get 3 Sunday sails this season for just $500! Club member dates are transferable, so you can pick your perfect sail days!
---
O Canada 90-Minute Challenge
Ever wonder what it's like to live/race aboard an open 60? In 90-minutes your team will get a crash course in offshore racing, without ever leaving Toronto Harbour! Are you up for the challenge?
Race against the clock to raise the main and set sail while your team completes a set of challenges — all while doing a watch change and rotating the team through positions. Here's a glimpse at your O Canada Challenge:
And the #1 Rule: Everyone has to drive. Does your crew have what it takes? Sign up now for the most intense 90-minutes of your summer and conquer THE O CANADA CHALLENGE. Teams are 4-10 people, $90/person
Current dates available: Sundays, July 31 &  August 28 || 12:00-1:30 PM  & 3:00-4:30 PM
---
Kids Sailing Program
Get your junior sailors onboard O Canada for special sailing and STEM experiences this summer! 
Contact us at info@canadianoceanracing.com to begin planning your summer sailing experience on O Canada!