Giant Containers, one of the world's leading shipping container modification, sales and rental companies, and Canadian Ocean Racing (COR), Canada's premier IMOCA Open 60 racing program, today announced the donation of a 20 foot shipping container to the open 60 team base. This partnership allows the shore crew of O Canada to have a workshop and storage area for all of the equipment that is usually stored onboard O Canada.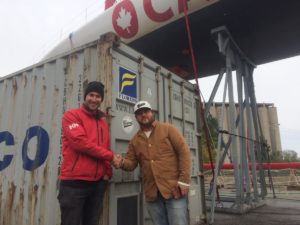 After completing SoftBank Team Japan's team base in Bermuda, Giant Containers proved to be a leader in container modification and have already cemented themselves as a company working with sailing teams.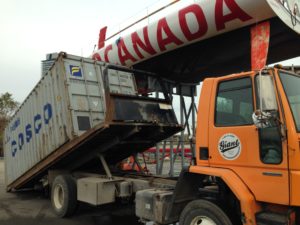 Skipper Sandy Macpherson commented, "The container Giant has donated to us will be primarily used for storage, so we can keep most of the standing and running rigging out of the boat during the winter. It will also double as a workshop during the Spring when we finish the maintenance we have planned for O Canada.
To learn more about Giant Containers check out their website.